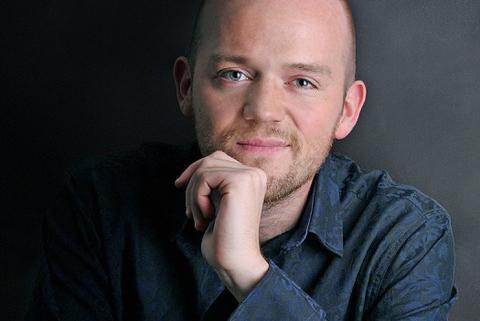 Koenraad Spijker was born on 12 September 1991 in Amsterdam. From his 6th he was given piano lessons and he was soon seen at various children's competitions and festivals. From his eleventh to his fourteenth year of life, he exchanged the piano for the drums; It happened at this stage that he was interested in Latin American music, first for the rhythms and then for the functional harmony. In search of the origins of Latin American rhythms and harmonies, he returned to his old instrument; He studied for two years with the Argentine pianist Juan Pablo Dobal and he was taught in the free improvisation in addition to a rich harmonic training. He then founded himself in search of the origins and in preparation for the conservatory on the European classical Masters. He was hired at the Conservatory of Utrecht at the age of 17, and here he finished his Bachelor classical Piano with a 10 in 2013, under the direction of the Hungarian pianist Klára Würtz. In 2017 He graduated with a 9.6 for his Master classical Piano, also under the direction of Klára Würtz. During this period he also studied jazz piano with the legendary Bert van den Brink and composition with Caroline Ansink. In the course of these last few years, all his preferences and previous fascinations have found a focal point: he has specialized in the music of Aleksander Skrjabin, a composer who in his opinion ' has everything '. His graduation recital consisted entirely of works by the Russian master. For his master thesis, Koenraad investigated the harmonic morphogenesis within Skrjabin's piano sonatas. He is currently studying in Sofia, Bulgaria, at Atanas Kurtev, a master in the music of Skrjabin. Koenraad played at national and international festivals in classical music, chamber music, improvisation and world music.
More information can be found at www.naardenpianofestival.nl
Students pay for this concert only 5,-euro by means of a discount code to obtain at your conservatory.